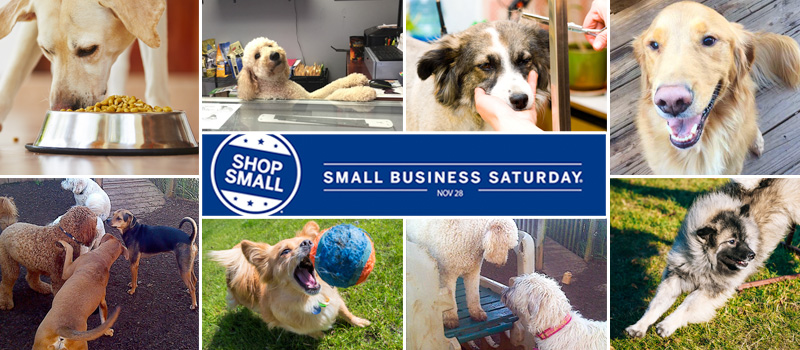 First there was Black Friday, then Cyber Monday. Now there is Small Business Saturday! Small Business Saturday is the day we celebrate the American Express Shop Small movement to drive shoppers to local merchants across the U.S.
Join us on Saturday, November 28th, here at the Paw Plex, Suwanee, Georgia's premiere pet services destination, pet grooming salon, pet boarding, pet play care and pet boutique.
For more info about Small Business Saturday, click this link: http://www.smallbusinesssaturday.com/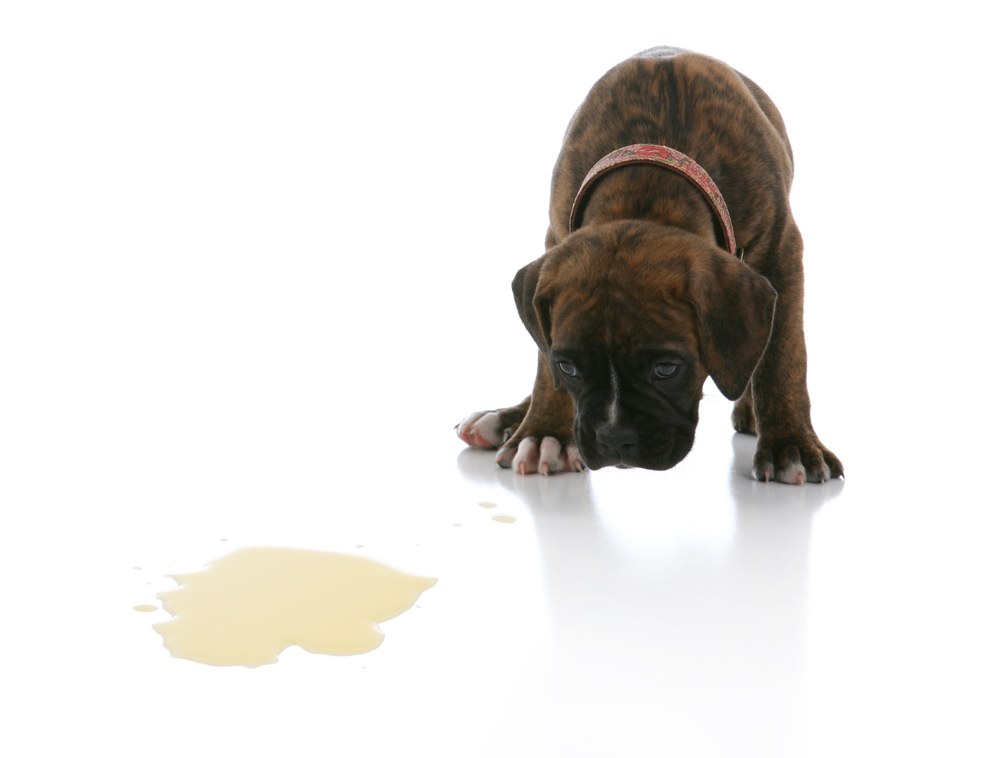 Watch your dog
Watch your dog's normal habits before going to the bathroom.  Most dogs do something like looking at the ground, maybe scratching a bit, looking for a padded or dense area or doing "the circles" 
Choose a bathroom spot
Choose a spot. Usually preferably the same spot over and over again.  Don't mix things up…this can come later.  Pick a command – usually a "Go Potty" or "Pee Poop" or  "Potty Time" or really anything you like…Just keep it consistent.  The most important thing to remember across all these steps, is KEEP IT CONSISTENT.  Same spot. Same command. Same result
No play until they potty
Take your dog out into the yard as much as possible during those first few days.  She should only be able to play after going to the bathroom. Shoot for about a half hour after she eats or drinks. Every time you see her urinate or defecate, say "Good Potty" Or "Good Doggy".  You can also supplement this practice by giving them a treat when they get it right.  Believe it or not, this does not have to be as consistent…as long as they are associating going the bathroom with positive reinforcement. She will eventually associate the word "potty" with going to the bathroom and making you happy.  The hardest part to this exercise is to remember that they have to go before coming in.  This may take 5 minutes, 10 minutes or an hour.   Another thing to remember is that female dogs to not feel the same need as male dogs to mark their territory, so you may have to wait a minute.
Watch the negative 
Be careful with punishing your puppy when she eliminates in the house. Unless you catch her in the act, ignore the behavior and continue rewarding her when she potties where you want her to. If you find her in the process of squatting indoors, you may want to give her a loud "no!" and giving her a smack.   Don't do this.  It is very easy to scare your dog into being afraid of going in your presence.  This is hard to overcome, once they are scared of you. 
Instead a even "no" and then take her to your designated outdoor spot and praise her with a "good potty" or "Good Doggy" if she finishes there.
Repeat
Repeat these steps every day for at least a week if not 2 or 3. You will notice that your dog starts coming to you or to the door when she needs to relieve herself since she associates eliminating outside with being rewarded.  Also, you will learn what her signs are for needed to go to bathroom.  Be very aware.  You will be learning as well.  Remember – Keep it consistent and before long you will never have a problem again.  This is one area to get right early.  It is a huge challenge to change a dog's habits, much harder than getting it right the first time.
Many people wonder why they aren't getting the best results in training their dogs. Training all comes down to the foundations that the owner sets for the dog.
First, one needs the right materials. During the training process either flat leather buckle collars, martingale collars, or a prong collar are often used to get the best correction if needed. A leather lead is often used as well because it is less wear and tear on the owner's hands though it may not be necessary.
Second, there needs to be a way to show the dog that they are right. This includes items like a clicker, treats, and even verbal praise. A trend seems to be the clicker followed by a tasty treat as the dog quickly picks up on the sound made from the clicker as being correct. Withholding a dog's meal often creates more desire for the dog to work for treats or even their own food.
Lastly there should be consistency in training. Without consistency the dog is being set up for failure and should not be punished for what they don't understand. Until the dog clearly understands what a command means it should not receive a correction but instead help to understand the correct behavior.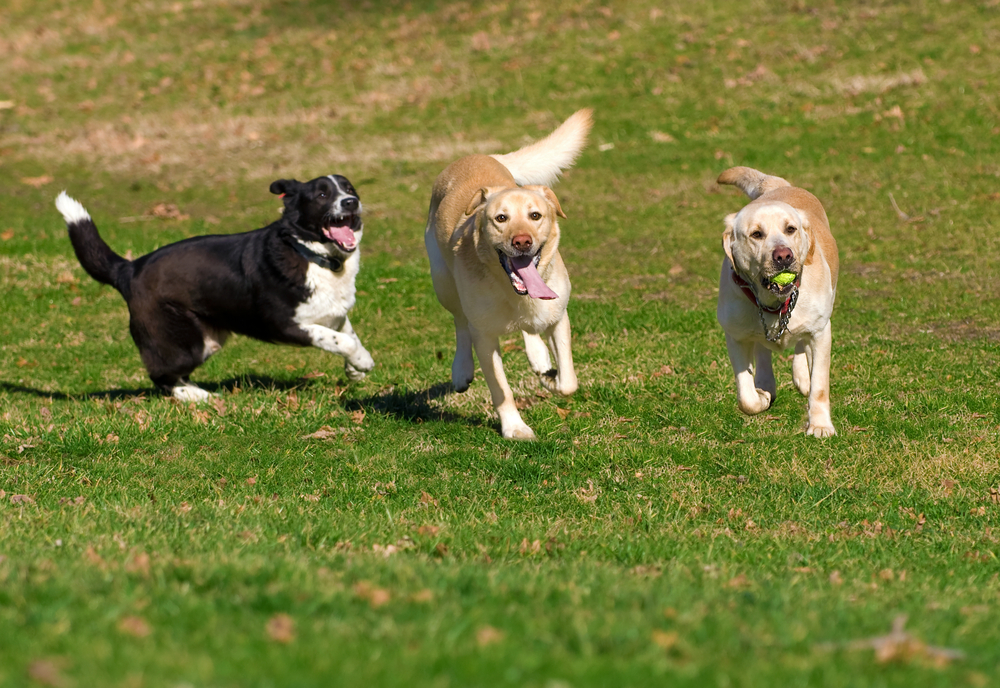 Dog owners in Suwanee, Georgia get tired of walking their dogs around their neighborhood, and seek out other venues for getting their dog exercise. Dog parks are a wonderful way to ensure that dogs get exercise, and a way to spend time out doors. Suwanee, Georgia dog parks are scattered throughout the city, and most every corner of the city has parks for dogs to run and frolic.
Here is a list of the best dog parks in Suwanee, Georgia:
Settles Bridge Park: is a great park with lots of trees, courtesy dog disposal bags and a very large fenced area for dogs to play within. Another great bonus about this dog park, are the doggy water fountains and agility courses for your dog to practice his canine skills.
Rabbit Hill Park: although not located in Suwanee, Dacula park is part of Gwinnett County and has a very nice dog park. With pet disposal bags, and nice bark dust area for dogs, the park provides a great place to run Fido when the sun is beating down during the middle of summer.
Newton Park: Another great Suwanee, Georgia dog park is in the area of Johns Creek, Georgia, near Suwanee. This park is different because it has AstroTurf, and small wooden fenced area. Also, there are fountains in the dog park area, which allow both small and large dogs to run under the streams to cool down.
Suwanee, Georgia dog parks are some of the friendliest and comfortable dog parks you'll encounter in Georgia. The parks are great ways for dogs to get exercise and to enjoy the outdoors. With a variety of amenities, the dog parks all offer different components-and all dogs will find something they enjoy at one of Suwanee, Georgia's best dog parks.
Suwanee Dog Parks
How do you plan to treat your companion this year?  Is your friendly companion in need of a cut, wash, or to be pampered? Get ready for this overview of how you can spoil and pamper your pet. Here are some different ways to help maintain your pet's health and beauty.
Grooming
Keeping your animal fresh and clean is the best way to keep your pet happy and healthy.
It is not only confided to washing and trimming, but to a plethora of other services. From trimming nails, hand stripping, and flea dips there is no shortage of the ways you can pamper your pooch. If you feel that your animal is in extra need of treating, some grooming shops will offer the service of a "peticure" where not only can they have their nails trimmed, but also painted. Our animals can often times take a heavy beating on their bodies and may sometimes need a massage to help. The same benefits that can be applied to humans can also benefit your pet. Some of the benefits include stress reduction, release of bodily toxins, and the relief of muscle and joint pain.
Pet Boarding
There are times in life where we are unable to travel with our pet and must place them into a boarding facility. For those times in life, every pet owner wants to make sure their animal is safe and happy during their time away. Some boarding services offer everything from a place to play, grooming services, and one-on-one time with a trained employee. If you have any doubt that your animal will be stressed or uncomfortable boarding your pet, there is always the alternative of a pet sitter. A pet sitter will come into your home and care for your pet to keep them safe in their own environment. Depending on the sitter each has their own rate they may charge, but the rates may just be as expensive as a boarding facility.  Whether bringing a sitter into your home or boarding them at a facility, making sure your pet is happy and comfortable is the biggest factor in making your decision.
Pet Training
Having a trained animal is essential for the safety of others, but most importantly your animal. The most important thing you can do for your animal is to give them obedience training.  Many major pet supply stores today offer obedience classes for your animal where your animal can interact with other dogs and be exposed to how they should act with other animals present. If you dog is need of more personal attention, then there is also the one-on-one alternative of bringing in a professional. By working alongside these trained professionals, you can learn how to control your animal and create a greater bond with your animal.
By making sure to look into each of these services will help you and your pet in this future year.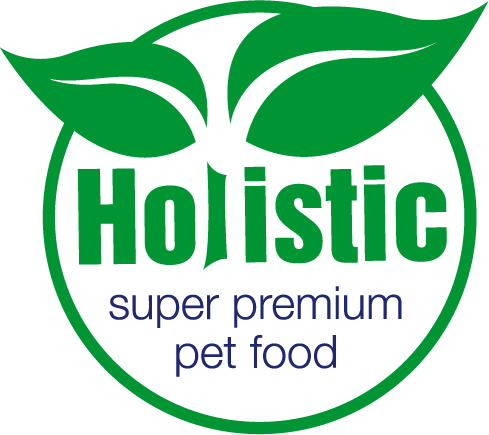 Most pet owners are unaware of the ingredients in the pet food that they purchase. Many of the most popular brands contain some of the unhealthiest ingredients and yet thousands of bags are sold daily. There are a few factors to consider when buying pet food.
When choosing the right food for your pet, there are certain ingredients you should stay away from.
1. Meat by-products: Any kind of by-product is essentially what's left after the animal protein has been taken out and you should also avoid by-products because being considered low grade, it is also handled with very little care.
2. Dyes and Artificial Preservatives: Neither of these have any nutritional content and in some cases both can be harmful to your pet.
3. Corn, Wheat, and Soy: These are inexpensive fillers and in many cases can trigger a pet's allergies such as skin conditions and ear infections.
Things to look for when buying a new food:
Protein: The protein ingredient should be the first, or one of the first ingredients listed on the bag.
Grains and Veggies: Both should be listed and in holistic form. Processed grains and vegetables lose many of their nutrients during the manufacturing process.
Animal Meal: If the bag contains any type of animal meal such as chicken or beef, it should be listed.
Although higher quality food or "holistic" food can be more expensive it is worth it in the long run. You not only feed less of the food (due to higher protein level), but holistic foods can have a positive impact on the duration of your pet's life. There are also fewer vet bills

Read More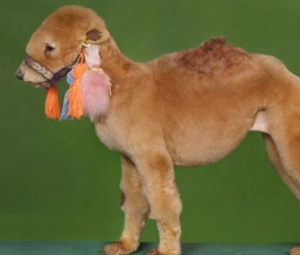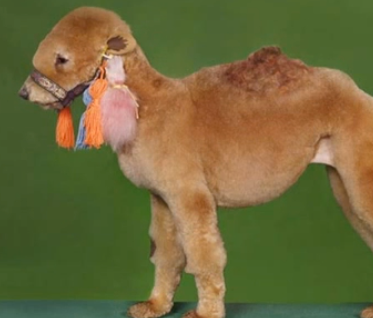 Creative Pet grooming (grooming that deviates from breed profile grooms, commonly involving artificial coloring) offers professional pet groomers the unique opportunity to truly individualize and customize their clients' grooms by adding touches of personal style and even practicality to nearly any pet that enters the salon. It is a practice that is still fairly new to the pet grooming industry and only a small percentage of shops offer any creative services. Most people hardly know anything about it and some people question the safety for the animals. Before any pet owner agrees to creative grooming or the use of any colored dyes, they should ask the groomer what type of dye is being used. Semi-permanent dyes such as Manic Panic are some of the most commonly used ones, but there are others out there. Read More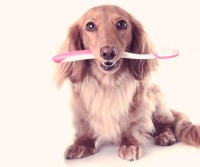 Man's best friend.  Actually, they're everyone's best friend.  Dogs and cats are a quintessential piece of Americana.  They're loyal, selfless creatures that can put a smile on your face, even after a miserable day.  Taking care of your best friend should be simple right?  Well, not always.  In today's blog, we discuss different ways to take care of your furry friend.  Especially dental hygiene.
30,000.  That's the number of accidents caused by unrestrained pets, according to the American Automobile Association (AAA). The Travel Association also states that 29 million Americans traveled with a pet on a trip for longer than 50 miles.  With numbers like these we want to make sure that our pets are protected.  We want to picture our favorite pets alive with enthusiasm while sticking their heads to the window and soaking in the world around them.  Here are several steps to pet safety: Read More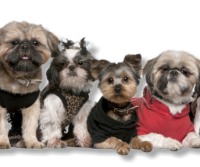 Learn how to choose the right canine companion in our newest blog post with video from Howcast
Step 1: Assess your situation
Assess your situation. Do you have children? Do you own or rent? How big are your living quarters? How much time and money can you devote to a dog? Read More